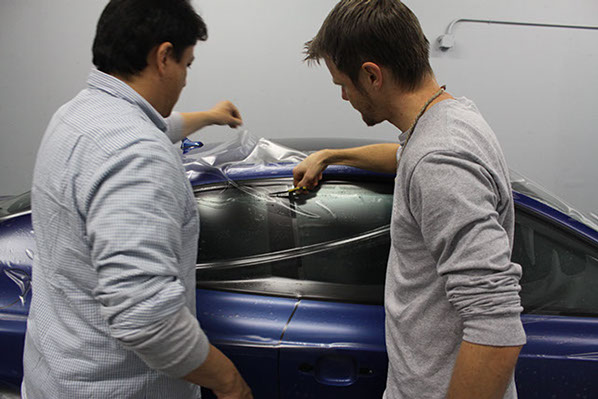 3M paint protection certified installer, 3M window tinting certified installer, 3M™ Scotchshield™ Automotive Security Films Installer, 3M Advanced Graphics Installer, P&S Professional Detail Training, The Snake Pit Technical Training (sp102 Basic Electronics, sp103 Security/Remote Start sp104 Video/Navigation), MECP (Mobile Electronics certified professional) Provide by CEA.(CONSUMER ELECTRONIC ASSOCIATION).
INDUSTRIES THAT WE MOST COMMONLY WORK WITH.
Wraps come in all different shapes & sizes. Wraps start as large sheets of adhesive backed vinyl film designed specifically for vehicle application made available in a variety of styles & finishes. Some wraps are a full color change in matte, satin or gloss finishes, as well as chrome, "carbon fiber" look, and beyond. Vehicle wraps can also consist of printed designs containing imagery, photos, graphics, or branded elements to represent a business or group, or as "accents" on vehicle features like trim, spoilers, hoods, roofs, and trunks. Truly, the possibilities are endless; recent advancements in vinyl production technology has also opened up the possibilities to textured vehicle wraps like leather, alligator, snake skin, or holographic & 3D films!:
CLIENT TESTIMONIALS
One of the most effective testimonial "styles" is the customer story.
FAr-ef "rhy" F.
5/6/2016
"Back in 2009 i brought my car here Douglas is the one who did the work on it and until now 7 years after, the tint looks like new.. Thats why yesterday i brought my new car here, i they did great as well. I love the way it looks, a lot better with tint.. They use 3m film thats why it last long..
Tips:
Pay cash so u get discount..
Call or visit for appointment
It takes 3-4 hours to get it done..
ENJOY
Thank you for choosing VIPWRAPS.PRO, the bay area's number one Vinyl wrap company. To request an estimate or discuss your project with our Vinyl Wrap Certified professional, call or email us